Why Many People Choose Us
1. Great Sculpture Likeness
Undoubtedly you have seen bobbleheads that you can't identify. With other manufacturers, the true likeness of your bobblehead is lost at the first step of carving. We are confident that our carvers are the best in the industry. Fine details, exacting scale and lifelike facial designs make our bobblehead carvings the best you will find.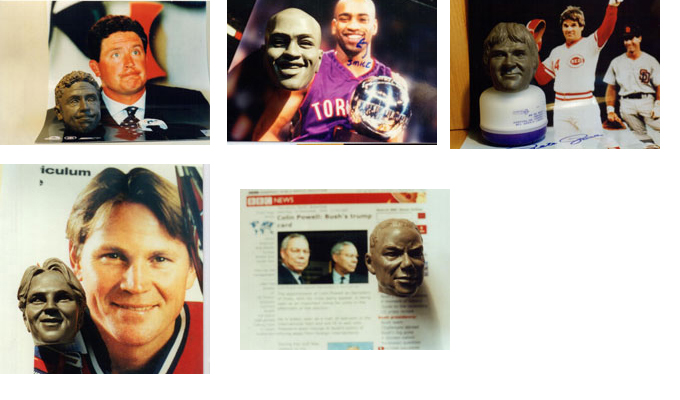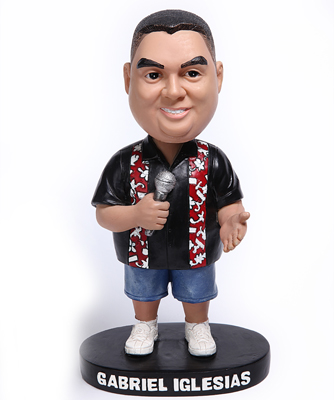 2. Most Detailed Carving and Painting:
We have the most experienced painters available who work in our factory for 15 yeas to capture the intricate details of your tattoos, logos and sports uniforms. You will be amazed at how much detail they can depict on something so tiny and so complicated.
3. Minimum Order Only 100 Pieces:
We can fill any size order from 100 to a million pieces and beyond.
4. Piece by Piece Quality Inspection:
We follow the strict quality control system from very beginning (carving stage) to the end (packing stage). Every production line has two QC people to ensure the produced product same as the your approved sample. We never sacrifice quality when you have tight budget or need rush delivery. We welcome third party inspection.
5. Best Price:
We are bobblehead factory.  As most people or companies have tight budget, we fully consider this point and offer our best prices to meet your budget.
6. Fastest Turnaround and On-Time Delivery
Because we know your bobbleheads are often special gifts for important events, we do everything in our power to get them to you on time. We've heard dozens of horror stories about the important centerpiece of the event, a bobblehead ordered from our competitors, that did not arrive in time.
Bobblehead making is complex, we always keep you update for any possible problems which may delay the delivery.
In fact, we have been able to rescue many events whose planners were told their dolls would not be coming after all–we can have bobbleheads to you in as little as 3 weeks.
7. Lead-free Paint:
We are aware of the lead concerns. We use paint that has been thoroughly tested and approved. We have copies of the lead testing reports that were completed on our paint manufacturer on file. It complies with CPSIA (or HR4040) .
8. Dedicated Sales Manager:
Customer service is our highest priority. Our sales men can speak fluent English, who understand what you need.
We answer your questions in less than 24 hours and will give you update everyday or every week on the status of your project. You don't have to wonder about what is going on with your order. You can feel confident leaving everything to us from bobble head design to shipping while you go on with the rest of your busy day.
9. Help With Design:
We have fifteen years bobblehead design and manufacturing experiences, and we do have a huge stock of all varieties of bobbleheads images. You have a great idea, but you need a little help putting it all together. We can choose the right package for you, which will give you the help you need. So send email to us and our professional design staff of skilled artists will assist you to design the perfect Bobblehead!
10.Fifteen Years Bobblehead Manufacturing Experiences:
We know how to avoid possible breaking from carving, packing to shipping.
We have years of experience in creating many different kinds of bobble head dolls – sports personalities, school mascots, animals, etc. The only limit is your imagination – if you can think of it, we can create it!